Library is considered to be soul of any academic institution and it plays a very important role in the field of education. Education and library are adjoined together; one cannot be separated from another. As a focal point for teaching, learning, and research, library is expected to provide standard information resources. Law library is aptly referred as heart and soul of any educational institution imparting legal education.
Books have always been a source of inspiration to many and so do the libraries that equip them. Libraries play a very important role in the development of the society. There is a give and take relationship between the libraries and the society. What it gives to the society gets back manifold and this process continues hence a library is said to be a growing as well as a developing organism. In this information age, libraries have a challenging role to play.
Thus, It has been upgraded from a traditional library to an automated library, further to electronic and now to digital library. This changing role of library has been very well acknowledged by the library of Hindi Vidya Prachar Samiti's College of Law. We have an excellent library. It has a treasure trove of information and over a decade now the library has come a long way in terms of its resources as well as the services that it provides to its user.
While entering the library, students should carry both their Identity Card as well as Library Cards.

Students will ensure that they do not disturb other students in the Library.

Books are issued for home reading for a period of one week only against demand slip (duty filed and signed) on days notified for this purpose. Reference Books and prescribed text books kept in the reading hall, Dictionaries, Encyclopedias, Journals, AIR and other classified as reference books must be used in the library only during working hours.

Students should desist from marking library books with pencil or ink or mutilating them. Books found damaged/mutilated must be brought to the notice of librarian at time of issue, failing which the last reader will be held responsible for the same. Students found damaging/mutilating books; periodicals will be required to compensate for the damage. Further, at the discretion of the librarian, such student may not avail of library facilities thereafter.
Students failing to return books issued for home reading on or before the due date will be liable to pay a fine of Rs. 10/- per day till such time as the book is returned.

Students will not be issued more than one book at a time for home reading. While returning books students will ensure that the necessary entry of return is made in his/her presence.

Books issued against the Identity card are for use in the Reading Hall only and must be returned while leaving the library. Disciplinary action will be taken against students violating this rule.

The Students are required to maintain silence in the Reading Hall.
The College also have IT Lab wherein students can have free access of Legal databases such as Manupatra & AIR and other relevant data on free internet facilities.
IT Lab should be used only for Study Purpose.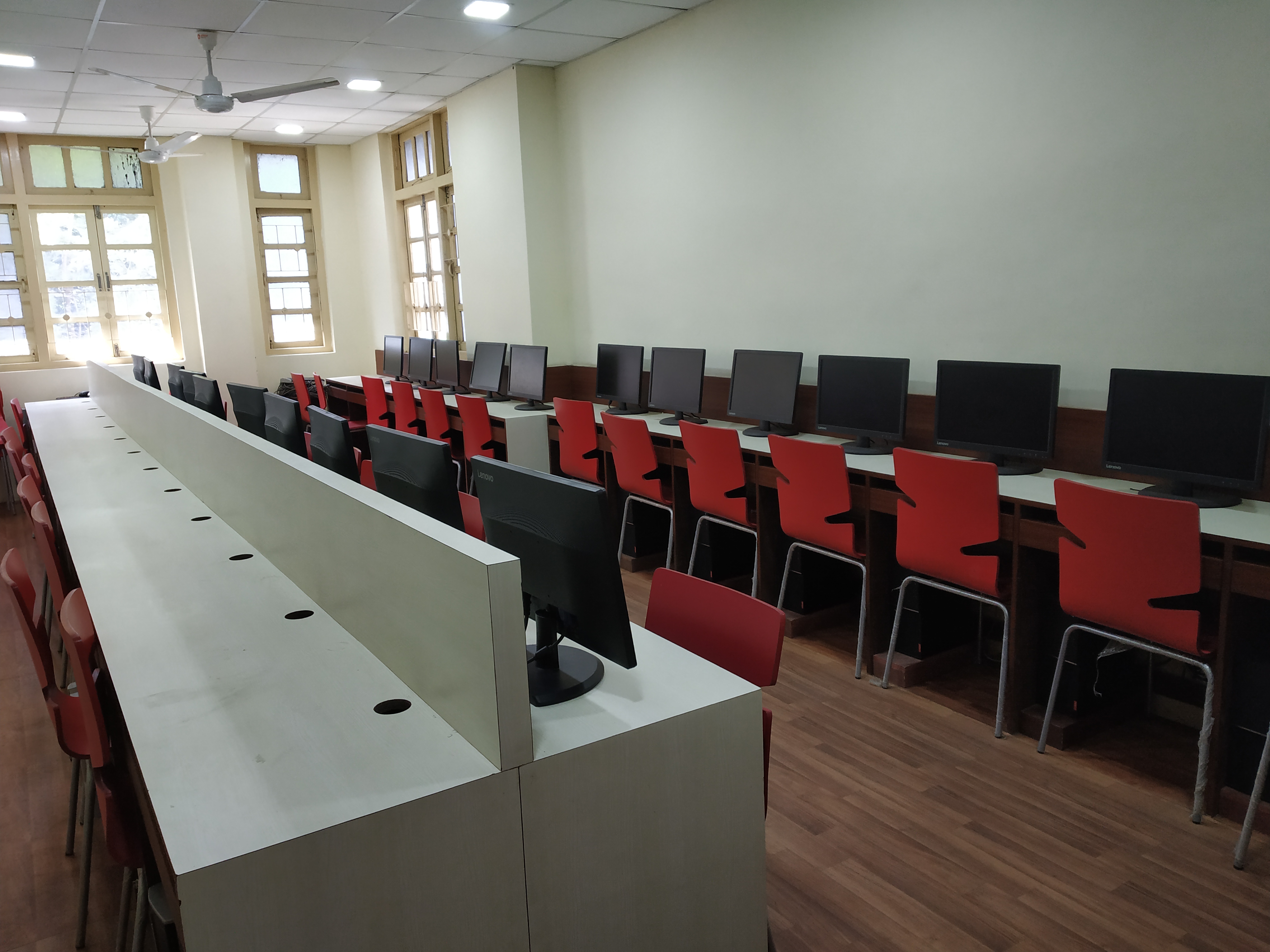 Monday to Saturday: 08.00 am to 04.00 pm
BOOKS:
Textbooks, Reference books, BARE Act, Commentaries, and other Legal Materials.
Journals
| | |
| --- | --- |
| All India Reporters | (from 2017 till date) |
| Criminal Law Journal | (from 2018 till date) |
| Bombay Case Reporter | (from 2018 till date) |
| Bombay Case Reporter (Cri) | (from 2018 till date) |
| Maharashtra Law Journal | (from 2021 till date) |
| Maharashtra Law Journal (Cri) | (from 2021 till date) |
| Indian Bar Review | (from 2022 till date) |
| Yearly Digest of Bombay Case Reporter | (from 2018 till date) |
| India Today | (from-2018 till date) |
NEWSPAPERS:
The Times of India
The Hindu
The Indian Express
Navbharat Times (Hindi)
Patrika (Hindi)
Loksatta (Marathi)
ONLINE LEGAL DATABASE:
OPEN ACCESS RESOURCE (Click on it for more information)