Hindi Vidya Prachar Samiti's College of Law was established in the year 2017 under the Hindi Vidya Prachar Samiti's trust with the prime objective of imparting legal education among the masses. The college had gained a high amount of goodwill within a very short span of time by furnishing quality legal education. The college is also instrumental in conducting different programmes based on various legal themes to create mass legal awareness. The college has been playing the role of a torchbearer in providing future law scholars to the society.
Hindi Vidya Prachar Samiti's College of Law is the prominent Law College at Ghatkopar (W), Mumbai. It has been a dream to start a law college after the heightening and widening of Ramniranjan Jhunjhunwala College of Arts, Commerce, and Science near Ghatkopar Railway station (W).
It is equipped with a friendly environment and legal architecture for easy access to the students and a better understanding of the legal world. The college offers three Independent courses, namely, LL.B. 3 Years Course, B.L.S. / LL.B. 5 Years, and LL.M. 2 Years Post-Graduate Course.
To promote Legal Education and provide the nation with successful advocates without any hurdles caused by unpredictable crises, the college focuses on its vision, mission, and goals that empower students to be Just citizens. To achieve excellence in learning and practicing the Legal aspect with the deeper stimulus of Law and Order and to serve the nation is the motto of the institute.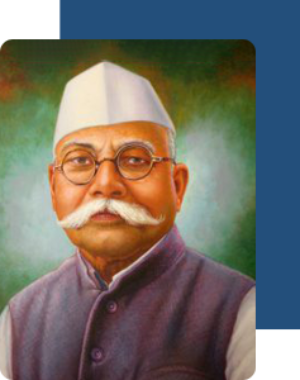 Shri Nandikishore Singh Jairamji
FOUNDER
To explore wider areas of legal knowledge.
To enable students to contribute towards finding progressive solutions for emerging legal issues.
To ensure the professional development of legal professionals through continuous education programs, networking opportunities, mentoring, and access to a strong alumni network.
To provide an intellectually stimulating academic environment that equips students with legal knowledge and skills
To foster ethical values of commitment towards justice in students so that they prioritize fairness, equity, and social responsibility.
Strive to attain excellence in legal education.
Prepare students to become proficient and competent legal professionals.